All You Need to Know About Wood Blinds
Custom Wood Blinds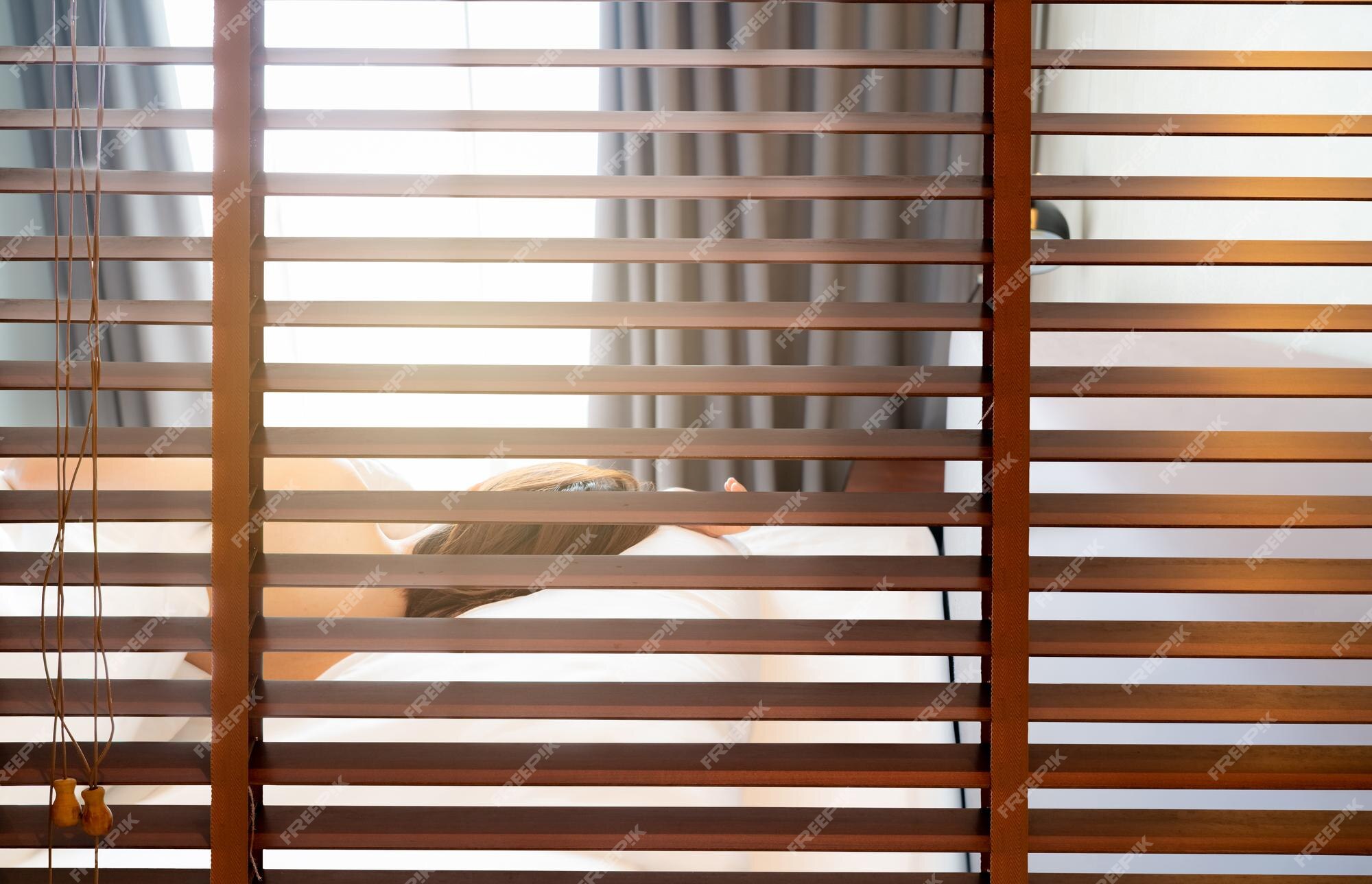 ‍
Wood blinds are one of the most versatile styles of window coverings. They can be used in any room, in any home, and in any design aesthetic. While they're most commonly found in more traditional spaces, like cabinetry, cabinets, or other wooden furnishings, wood blinds can look great just about anywhere. Wood blinds are also perfectly functional. They block out light when you want to sleep or relax in peace. They insulate your home from the cold during the winter months and the heat during the summer. They can even help reduce noise from outside sources. Whether you're looking for something more industrial or Scandinavian minimalist, here is everything you need to know about wood blinds.
What Are Wood Blinds?
Wood blinds are an immensely versatile, classic window covering. They're made of wood slats, often bamboo or oak, that are connected by a string, cord, or chain. Wood slats can be either woven or interwoven, affecting the blinds' appearance and durability. You can also find wood blinds with a fabric covering. Blinds are operated by chains or a remote control that allows you to easily adjust the amount of light and privacy coming through the window. Wood blinds can be traditional, contemporary, or industrial, depending on the style and material. Wood blinds are usually more expensive than other types of blinds, but they are very durable, easy to clean, and incredibly easy to maintain. They also come in a wide range of styles, colors, and varieties.
How to Install Wood Blinds
Installing wood blinds is very easy and can be done without professional help. There are three main types of wood blinds that you might consider for your home. Wood slat blinds have a woven fabric behind the slats to offer privacy and UV protection. They work with a cord tied to each end of the blind. You simply pull the cord to raise or lower the blinds. Wood roller blinds are similar to wood slat blinds, except they use a chain instead of a fabric backing. Roller blinds, commonly made of fabric, are attached to a bar along the top of the window frame. They're the easiest type of blind to install.
Benefits of Wood Blinds
Wood blinds are very durable and can last for decades with proper cleaning and maintenance. They are also easy to clean and maintain, which makes them an excellent investment for your home. Wood blinds are effective at blocking light, especially when closed completely or partially. They can help you sleep better or create a relaxing atmosphere in your home. Wood blinds are also great for insulating your home. They can help keep your home warm in the winter and cool in the summer. Wood blinds have the added benefit of being soundproof. You can block out noises from the outside, like a loud street or barking dogs.
Different Types of Wood Blinds
There are many different types of wood blinds. The most common is the wooden roller blind, which has a fabric covering and either a wooden or metal headrail. It can also be made with bamboo or natural fibers. Wooden Venetian blinds are also very popular and are usually more ornate than other types of wood blinds. They feature a metal headrail and a woven fabric covering. They are easy to clean and maintain because the slats can be lifted out and laundered by hand. Wooden honeycomb blinds are another option. They are used indoors and outdoors and feature a metal frame with a grid-like pattern and a fabric covering. Wood shutters offer privacy and UV protection, often used in the bedroom. They are durable but not movable, so it's best to measure your windows carefully to ensure that shutters will fit.
Things to Know Before You Buy
When shopping for wood blinds, you'll want to consider the following: Wood slat blinds are the most common type. They are available in woven and interwoven styles. The woven slats are durable and will last longer, but they are not as attractive as the interwoven slats. Wood roller blinds come in either a wooden or metal frame. You can also find roller blinds with a fabric covering. Fabric roller blinds are available in a variety of colors and patterns. You can even find blackout fabric for the summer months.
Bottom line
Wood blinds are beautiful, versatile window coverings that are great for almost any room in your home. They're stylish, easy to maintain, and extremely durable. With so many varieties and styles to choose from, it's easy to find wood blinds that fit your home and your budget. Wood blinds are a great option if you're looking for an attractive, functional, cost-effective window covering. They are easy to install, affordable, and look great in any space. Whether you choose wooden roller blinds or wooden Venetian blinds, wood blinds are a great choice.